Disclaimer:  In 2010 the product MiraFlow was manufactured by CIBA Vision and was discontinued being manufactured by them at that time.
Many people as you will read in the reviews below, were lost and disheartened about this news which meant that they were not able to purchase MiraFlow anywhere and would no longer be able to use the product they had loved and used for so many years.
Well good news, MiraFlow is BACK!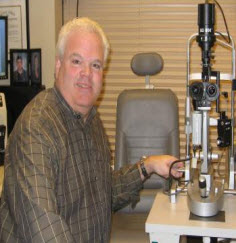 The patented name and authentic formula that you loved so much is now back on the market thanks to Dr. William Martin O.D.
However rest assured, that this is the same formula and name that everyone had loved and you will still receive the same results using the product as you hear from so many of the past customers who have used it.
Please take a look at all the amazing reviews from past users of MiraFlow.
Dr. John Elman OD,  posted 1 year ago on YouTube
I had posted an article entitled "All About Contact Lens Care Products" starting in 2005 http://www.1800myeyedoc.com/all-about-contact-lens-care-products.html which talks about the benefits of contact lens cleaners and talks about MiraFlow, which was and integral part of the original AOSept contact lens system–which I consider to be the gold standard of contact lens care.
When Ciba discontinued MiraFlow I received e-mails and comments from across the country in blogs I had written.   Loyal users of MiraFlow were protesting Ciba's action in no longer manufacturing the product.  People were in a panic, some suggesting obscure places where they might buy a bottle or 2 of the remaining MiraFlow in the few drugstores that weren't sold out.
MiraFlow was becoming such a valuable commodity people were selling it on eBay. I thought Ciba was crazy for discontinuing it.
Soft Contact Lens Cleaners: Besides the problem of getting non-preserved saline solutions, it has also been difficult lately getting dedicated soft contact lens cleaners. Ciba MiraFlow® Cleaner was discontinued by Ciba in 2010. In 2014 optometrist William R Martin brought back MiraFlow Extra Strength Cleaner and is selling it on line at http://www.MiraFlow.com.
I applaud Dr Martin for making the investment needed to bring MiraFlow back when no one else did. That commitment should be a blessing  to people who wear contact lenses that need that special cleaning.
Top Ratings: http://www.goodguide.com/products?brand_id[]=122229&brand_id[]=123726&category_id=152676  
Great Reviews: http://www.buzzillions.com/reviews/miraflow-extra-strength-daily-cleaner-7-fl-oz-reviews#readReviews
Good Ratings: http://www.epinions.com/reviews/CIBA_Vision_Miraflow?sb=1
http://www.lens101.com/introductions/126326-miraflow-update.html
http://scienceinproducts.blogspot.com/2011/01/miraflow-review.html
http://eyedolatry.blogspot.com/2013/06/how-to-clean-contact-lenses-with-heavy.html
We believe the opinions and reviews from these past users illustrates the results they achieved from using MiraFlow, and we are confident that you to will find MiraFlow as amazing of a product as these people believe it is.
Give MiraFlow a try today, you'll be glad you did!