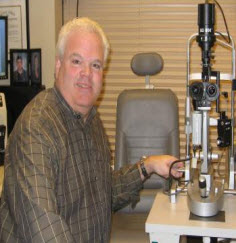 Welcome to MiraFlow.
We are very excited to be able to bring MiraFlow back on the market very soon.
Why was MiraFlow discontinued?
As many of you are aware who came to depend on MiraFlow for so many years, CIBA Vision discontinued the MiraFlow product in 2010 deciding to no longer carry a daily cleaner in their product line.
With so many people depending daily on the quality of the MiraFlow product, Dr. William R. Martin, O.D., an Optometrist for more than 25 years saw the need for the product and purchased the patient for MiraFlow.
The trademarked MiraFlow name & product can ONLY be purchased online through our website or only the best optical offices, you will not find MiraFlow in any store.
Here are just a few comments from http://vulgarvixen.blogspot.com from people who were so disappointed when MiraFlow was taken off the market.
"Nothing kept my lenses as comfortable and I've been using it for nearly 20 years. Problem is, each bottle would last me so long that I didn't realize it went off the market. I would have paid more for it (although maybe not $40 a bottle) if they would have continued making it."
"I was wondering why it was getting harder and harder to find Miraflow at CVS. I've been wearing contacts for over 15 years and Miraflow is the best daily cleaner I have ever used. I have tried many other brands including CVS and no other brand has ever been able to keep my lenses comfortable and fresh feeling all day like Miraflow.".
"So I am in the same boat as everyone else and would love to sign a petition. I've already sent comments to CIBA. I've used Miraflow and AOSept for 25+ years with great results. On top of that they have discontinued my CSI contact lenses. I think the comments regarding the manufacturers discontinuing the yearly lenses (and cleaning products) in favor of disposables are right on the money. The eye doctors have been pushing the disposables saying they are lower cost because we don't have to by cleaning products but they are crap. The manufacturers want disposables because they are more predictable revenue and higher profit. The market needs to give them the feedback on what consumers really want but the eye doctors have done a good job brainwashing many patients."
Thank you for visiting us and we look forward to helping you care for your eyes naturally!
You WILL be able to buy MiraFlow once again, probably around March 15, 2014.